Supporting Ontario nurses experiencing mental health and/or substance use disorders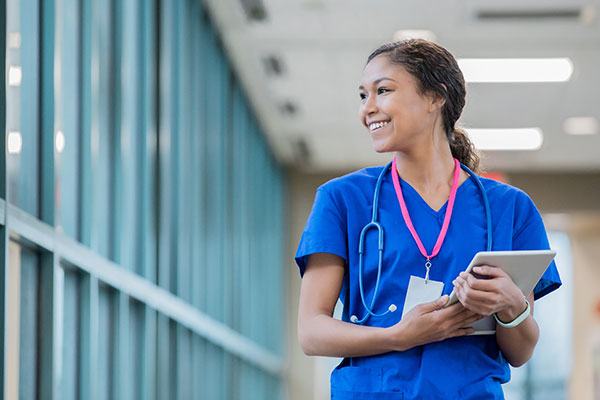 Toronto, ON – February 28, 2019 - Lifemark Health Group is pleased to be the service provider for the Nurses' Health Program (NHP), a new program that focuses on early identification and referral for treatment for nurses with mental health and/or substance use disorders.
NHP embraces the philosophy that nurses experiencing these issues should have an opportunity for education, treatment, and recovery. It offers a proven approach to the assessment and treatment of mental health and/or substance use disorders. The new bilingual program offers nurses information on how to access resources, a dedicated case manager, comprehensive assessment, an individualized support and treatment plan, and monitoring.
"Lifemark is pleased to have been involved in this program since its inception. From collaborative development and implementation to administration, the program helps Ontario nurses access the treatment and support they need to ensure safe nursing," said Rene Deschamps, Vice President of Lifemark Workplace Health & Wellness. "Lifemark has been working with professional regulatory bodies for the past 10 years, and this program is especially meaningful as it recognizes and addresses a unique need for these health care professionals."
For more information on this program, please visit nurseshealth.ca.
About Lifemark Health Group
Lifemark Health Group (LHG) is a market leader in customized healthcare solutions. With over 20 years of service excellence, LHG is one of the largest, most trusted, and most comprehensive providers in Canada. As a national healthcare company, LHG has over 2500 highly-trained clinicians and medical experts in over 200 locations coast-to-coast, and continues to grow steadily. With this growth is a vision to enrich the lives of Canadians through our community rehabilitation, workplace health and wellness and medical assessment services.
Lifemark Health Group was honored to be awarded the Employee Recommended Workplace award in 2019 for the second consecutive year. With patient satisfaction ratings greater than 90%, and many clinics CARF accredited (an internationally recognized accreditation rating), patients and customers receive the highest level of care and outcomes for their rehabilitation needs.
For media inquiries, please contact:
Brenda Grob
Lifemark Health Group
(416) 873-0517
[email protected]