Rehabilitation Clinics
At Lifemark, we're committed to taking our clients through a full range of rehabilitation services. It's why we hire the best practitioners in the field – professionals with the right qualifications, experience and expertise to develop customized outcome-focused rehabilitation programs to help our clients achieve quick recovery from illness, injury or surgery, a safe and timely return to work and normal daily activities, and optimal health.
Our core rehabilitation services include physiotherapy, massage therapy, occupational therapy, kinesiology, chiropractic, and sports medicine. We also offer specialty rehabilitation services for our private patients, employer clients and other customers, including concussion care, cancer rehabilitation, pelvic health, dizziness and balance care, functional capacity evaluations, vocational services and return-to-work services.
Services for Seniors
We know that seniors living in long-term care and retirement homes have special requirements when it comes to rehabilitation, so we have specially designed our services to meet those needs. For more than three decades our seniors' wellness programs have improved the lives of over 25,000 Canadian seniors every year, delivering the highest quality service standards. We provide specialized services for seniors homes, including a fall prevention program and toolkit, innovative exercise programming for long-term care and retirement or community settings, adult day programs, and specialty rehab programs. For residents, we provide a variety of services including government-funded physio assessments and treatments, convalescent care programs, occupational therapy, massage therapy, and fall prevention programs among others.  
In-home Services
Through the brand Lifemark Community Advantage Rehabilitation, we offer in-home services to patients in the Durham Region in Ontario.  We are the largest homecare rehabilitation provider in the region, offering physiotherapy, occupational therapy, nutrition and social work services.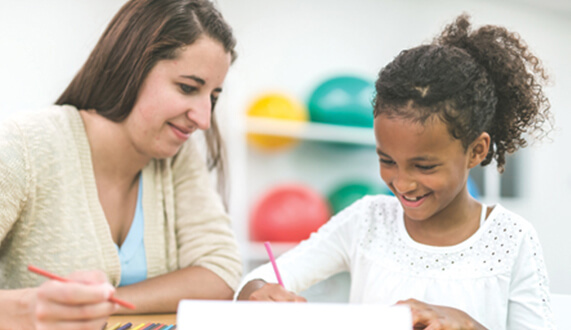 The Lifemark Advantage
National reach. Local touch.
We've got you covered across the country with a comprehensive service offering and local presence.
Foundation of experts.
Our organization was established by healthcare professionals and our experts are leaders in their field.
Customized solutions.
We tailor services and build a platform of solutions to meet your needs and achieve success.
We're in this together.
We have the experience to help you prevent illness, decrease disabilities and accelerate recovery for your clients.
Real results.
We have evidence of success and the data to back it up.