Lifemark Health Group announces agreement to acquire pt Health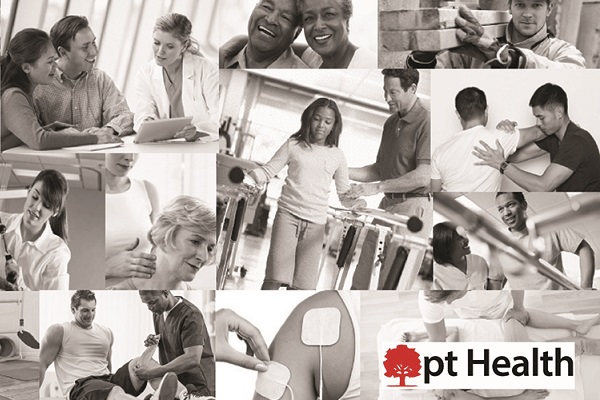 Toronto, ON September 17, 2019 – Lifemark Health Group (LHG) has announced an agreement to acquire PT Health Solutions Corp. (pt Health), a national healthcare company. The intent is to close the acquisition within a 2-3 week period, pending required approvals.   
In addition to a shared focus on physiotherapy and rehabilitation services, LHG and pt Health also share an unwavering commitment to community care and a patient-centered approach for every person who walks through the doors. Superior leadership, quality, service and innovation have always been the top priority of both organizations. This commitment remains steadfast, ensuring continued customer service and satisfaction.  
As both businesses have expanded over the last several years, each has developed strong brands in the markets they serve. The two distinct brands, Lifemark and pt Health, will remain in place for the foreseeable future, and remain supported by their current leadership and corporate structure.  
"We identified an opportunity to expand our national reach into new communities, provide new services and offerings to patients and clients, share best practices, both clinical and administrative, and bring together like-minded clinicians through this acquisition," said Peter Stymiest, Chief Executive Officer at Lifemark Health Group. "Together, we will raise the bar in the delivery of physiotherapy and rehabilitation services across Canada, enabling us to further our vision to enrich the health of Canadians." 
About pt Health  
pt Health is a national healthcare company that owns and operates physical rehabilitation clinics across Canada. From large cities to small communities, pt Health takes pride in delivering quality services in a compassionate and patient-centred atmosphere that is focused on providing recovery solutions for its patients. 
About Lifemark Health Group 
Lifemark Health Group (LHG) is a market leader in customized healthcare solutions.  With over 20 years of service excellence, LHG is one of the most trusted and most comprehensive providers in Canada. As a national healthcare company, LHG has over 2500 highly-trained clinicians and medical experts in over 225 locations coast-to-coast. LHG's goal is to be the most innovative healthcare provider in community rehabilitation, workplace health and wellness and medical assessment services. 
For media inquiries, please contact: 
Liz Ballantyne 
Senior Vice President, Strategic Initiatives & Innovation  
Lifemark Health Group 
(416) 666-8284 
[email protected]