Getting the ball rolling: Lifemark Health Group is the official sport physiotherapy provider of the HFX Wanderers FC
Getting the ball rolling: Lifemark Health Group is the official sport physiotherapy provider of the HFX Wanderers FC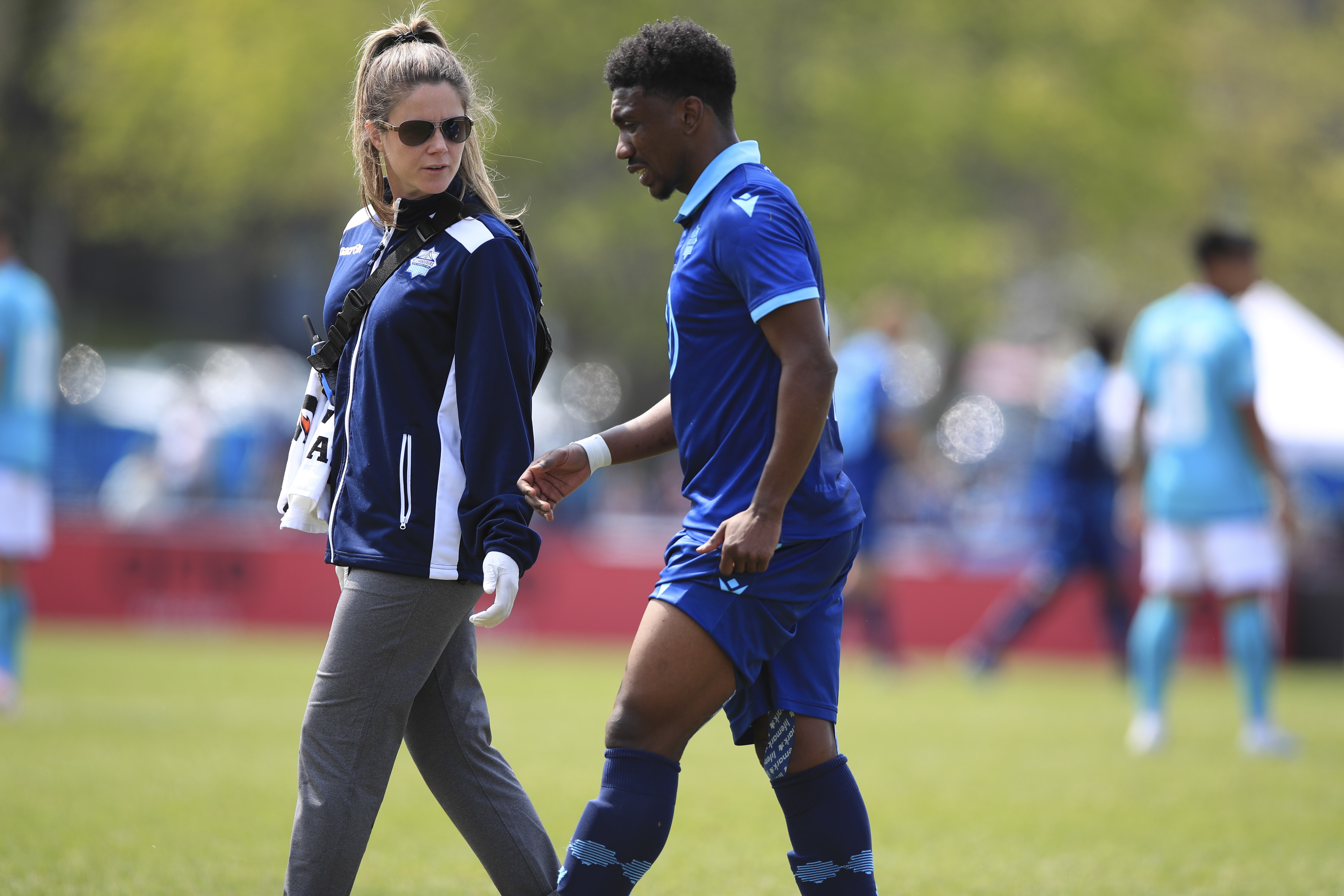 Photo credit: Trevor MacMillan Photography
Toronto, ON August 21, 2019 - Lifemark Health Group is excited to announce that it has entered into a multi-year agreement to be a Founding Sponsor and the official sport physiotherapy provider of the HFX Wanderers FC, a professional soccer club based in the heart of Halifax that's currently playing its first season in the Canadian Premier League.
Efforts are led by Danielle McNally, a physiotherapist with a certificate in Sport Physiotherapy at Lifemark's Canada Games Centre location who's now the lead clinician for the Wanderers. Assisting her is physiotherapist Alex Marshall, who has experience working as a trainer for several soccer and hockey teams in Nova Scotia.
"Lifemark's clinicians are experienced, passionate and highly skilled," said Shannon Brown, Lifemark's Area Manager for the Atlantic region. "When talented clinicians work alongside elite athletes, incredible things can be accomplished, so this partnership represents for us an opportunity to showcase our team's know-how and expertise. We've already received very positive feedback for our interventions and I know that we'll continue to go above and beyond to support the Wanderers, so the future looks bright and incredibly promising for this partnership. Go Wanderers!"
About the HFX Wanderers FC
The HFX Wanderers Football Club is a Canadian professional soccer club based in Halifax, Nova Scotia. The club competes in the Canadian Premier League at the top of the Canadian soccer league system and plays their home matches at Wanderers Grounds, a 6,000-seat stadium. HFX Wanderers is run by Derek Martin's Sports & Entertainment Atlantic, which has produced Canadian university hockey and basketball championships in Halifax, among other events.
About Lifemark Health Group
Lifemark Health Group (LHG) is a market leader in customized healthcare solutions. With over 20 years of service excellence, LHG is one of the largest, most trusted, and most comprehensive providers in Canada. As a national healthcare company, LHG has over 2500 highly-trained clinicians and medical experts in over 225 locations coast-to-coast, and continues to grow steadily. With this growth is a vision to enrich the lives of Canadians through our community rehabilitation, workplace health and wellness and medical assessment services.
Lifemark Health Group was honored to be awarded the Employee Recommended Workplace award in 2019 for the second consecutive year. With patient satisfaction ratings greater than 90%, and many clinics CARF accredited (an internationally recognized accreditation rating), patients and customers receive the highest level of care and outcomes for their rehabilitation needs.
For media inquiries, please contact:
Brenda Grob
Lifemark Health Group
(416) 873-0517
[email protected]