Lifemark Health Group Partners with Leading Expert Neil Pearson on Pain Science Education and Management
Lifemark Health Group Partners with Leading Expert Neil Pearson on Pain Science Education and Management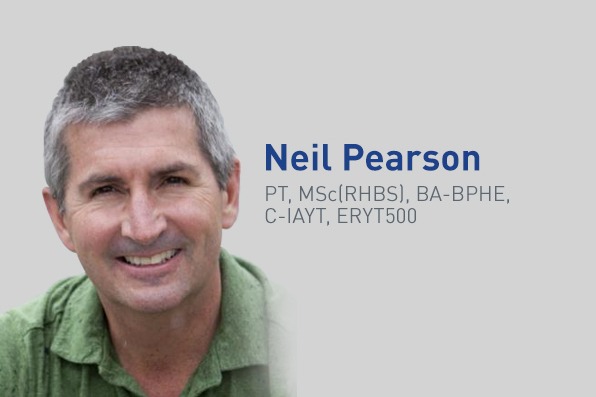 Toronto, ON – August 9, 2018 - Lifemark Health Group is excited to announce an exclusive partnership with Neil Pearson, PT, MSc(RHBS), BA-BPHE, C-IAYT, ERYT500, a leading expert in pain science education and pain management. Neil is a physiotherapist and Clinical Assistant Professor at University of British Columbia. He is founding chair of the Canadian Physiotherapy Pain Science Division, the first PT to receive the Canadian Pain Society's Excellence in Interprofessional Pain Education award, and a previous Director with Pain BC. 
Neil is excited to share his expertise and passion with Lifemark professionals guiding them to become leaders in this vital field, with the end goal of providing exceptional patient care. Professional development training in pain science education and management, along with clinical tools, will enhance therapeutic outcomes for those diagnosed with chronic pain. These will also provide ways to guide and motivate patients with complex presentations, and most importantly, will assist both clinicians and patients when acute pain is transitioning to chronic pain.
Stay tuned for upcoming service announcements and educational material.
About Lifemark Health Group
Lifemark Health Group (LHG) is a market leader in customized healthcare solutions.  With over 20 years of service excellence, LHG is one of the largest, most trusted, and most comprehensive providers in Canada. As a national healthcare company, LHG has over 2500 highly-trained clinicians and medical experts in over 175 locations coast-to-coast, and continues to grow exponentially. With that growth is a vision to be the most innovative healthcare providers in community rehabilitation, workplace health and wellness and medical assessment services. 
Lifemark Health Group was honored to be awarded the Employee Recommended Workplace award in 2018. With patient satisfaction ratings greater than 90%, and many clinics CARF accredited (an internationally recognized accreditation rating), patients and customers receive the highest level of care and outcomes for their rehabilitation needs.
For media inquiries, please contact:
Brenda Grob
Lifemark Health Group
(416) 873-0517
[email protected]