Lifemark Health Group website is now live!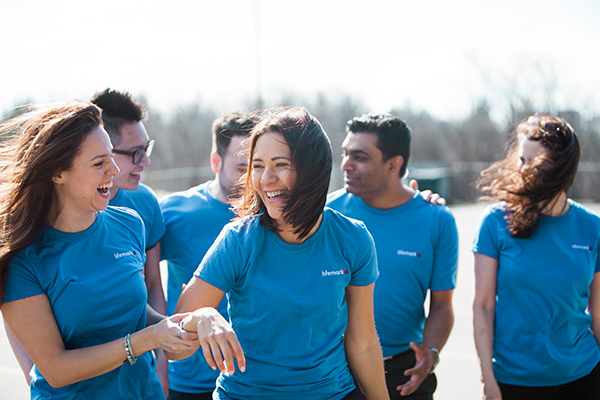 Toronto, ON – June 7, 2018 We are pleased to announce the official launch of our new Lifemark Health Group website, lifemarkhealthgroup.ca! After months of hard work and dedication, we're ready to share this hub of Lifemark's services with you.
We have designed this site with you in mind, with a clean, intuitive user interface to make it easy for you to find the information you're looking for. Visitors can browse the site to learn about Lifemark Health Group's three major service divisions; Community Rehabilitation, which includes our rehab clinics, Seniors Wellness, and In-Home and in-School Rehab services (CAR), Workplace Health and Wellness (formerly Employer Services), and Medical Assessments (Viewpoint).
Visitors to our new site can also find opportunities to join the Lifemark Health Group team through our Careers page, partnership opportunities to expand your healthcare business through acquisition, and informative blogs written by our experts across the country.
About Lifemark Health Group
Lifemark Health Group (LHG) is a market leader in customized healthcare solutions.  With over 20 years of service excellence, LHG is one of the largest, most trusted, and most comprehensive providers in Canada. As a national healthcare company, LHG has over 2500 highly-trained clinicians and medical experts in over 175 locations coast-to-coast, and continues to grow exponentially. With that growth is a vision to be the most innovative healthcare providers in community rehabilitation, workplace health and wellness and medical assessment services.
Lifemark Health Group was honored to be awarded the Employee Recommended Workplace award in 2018. With patient satisfaction ratings greater than 90%, and many clinics CARF accredited (an internationally recognized accreditation rating), patients and customers receive the highest level of care and outcomes for their rehabilitation needs.
For media inquiries, please contact:
Brenda Grob
Lifemark Health Group
(416) 873-0517
[email protected]