A new solution for BC: Lifemark Health Group acquires the Drake-Medox Health Solutions clinic in Surrey, British Columbia
A new solution for BC: Lifemark Health Group acquires the Drake-Medox Health Solutions clinic in Surrey, British Columbia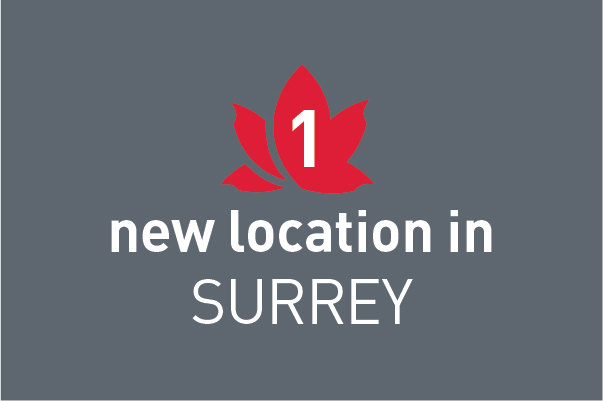 Toronto, ON June 10, 2019 - Lifemark Health Group is pleased to announce that it has recently added the Drake-Medox Health Solutions clinic in Surrey, British Columbia to its growing network. Following the acquisition, the clinic changed its name to Lifemark Physiotherapy Surrey City Centre, joining Lifemark Physiotherapy Nordel Way and Lifemark Physiotherapy Hazelwood in the Surrey region.
Located near the Steve Nash Gym, Lifemark Physiotherapy Surrey City Centre offers services such as acute physiotherapy, acupuncture, personalized exercise therapy, ergonomic assessments, job site visits, pre-placement functional screens and return-to-work support. Their experienced team of physiotherapists and kinesiologists are well-known and respected in BC, as they are constantly amongst the top performing clinics in the province.
"The Drake-Medox Health Solutions clinic in Surrey, now Lifemark Physiotherapy Surrey City Centre, is a wonderful addition to our network," said Peter Stymiest, Chief Executive Office of Lifemark Health Group. "The clinic's team is experienced, dedicated and passionate, allowing us to offer high-quality multidisciplinary services to the community in Surrey and the surrounding region in British Columbia. Welcome to the Lifemark family!"
About Lifemark Health Group
Lifemark Health Group (LHG) is a market leader in customized healthcare solutions. With over 20 years of service excellence, LHG is one of the most trusted, and most comprehensive providers in Canada. As a national healthcare company, LHG has highly-trained clinicians and medical experts in over 225 locations coast-to-coast, and continues to grow steadily. With this growth is a vision to enrich the lives of Canadians through our community rehabilitation, workplace health and wellness and medical assessment services.
Lifemark Health Group was honored to be awarded the Employee Recommended Workplace award in 2019 for the second consecutive year. With patient satisfaction ratings greater than 90%, and many clinics CARF accredited (an internationally recognized accreditation standard), patients and customers receive the highest level of care and outcomes for their rehabilitation needs.
For media inquiries, please contact:
Brenda Grob
Lifemark Health Group
(416) 873-0517
[email protected]