Lifemark Health Group recognized with 2019 Employee Recommended Workplace award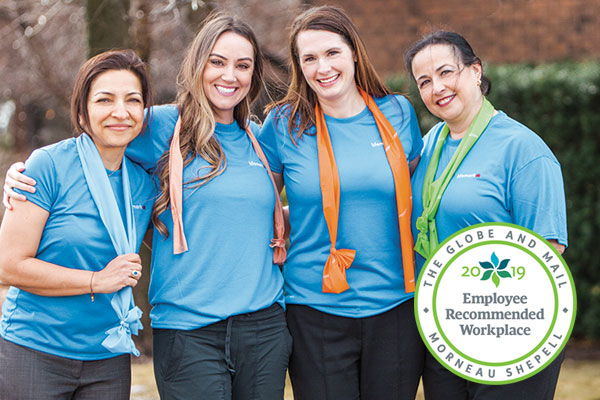 Toronto, ON – February 22, 2019 – Lifemark Health Group was recognized by The Globe and Mail and Morneau Shepell, Canada's leading employee assistance provider, as one of 75 Employee Recommended Workplaces in Canada for 2019.
The Employee Recommended Workplace Award recognizes excellence in achieving a healthy, engaged and productive workforce. It is the only award of its kind that is based entirely on employee feedback.
"We are proud to have been recognized over two consecutive years," said Peter Stymiest, CEO of Lifemark Health Group. "At Lifemark, the health and wellness of our employees is a top priority. The survey results will help guide further enhancements to our employee programs and benefits. We believe that when our employees are thriving, everybody wins." 
About Lifemark Health Group
Lifemark Health Group (LHG) is a market leader in customized healthcare solutions.   With over 20 years of service excellence, LHG is one of the largest, most trusted, and most comprehensive providers in Canada. As a national healthcare company, LHG has over 2500 highly-trained clinicians and medical experts in over 200 locations coast-to-coast, and continues to grow steadily. With this growth is a vision to enrich the lives of Canadians through our community rehabilitation, workplace health and wellness and medical assessment services.
LHG was honored to be awarded the Employee Recommended Workplace award in 2019 for the second consecutive year. With patient satisfaction ratings greater than 90%, and many clinics CARF accredited (an internationally recognized accreditation rating), patients and customers receive the highest level of care and outcomes for their rehabilitation needs.
For media inquiries, please contact:
Brenda Grob
Lifemark Health Group
(416) 873-0517
[email protected]