Expanding our presence in Atlantic Canada: Lifemark Health Group is now present in a 9th province
Expanding our presence in Atlantic Canada: Lifemark Health Group is now present in a 9th province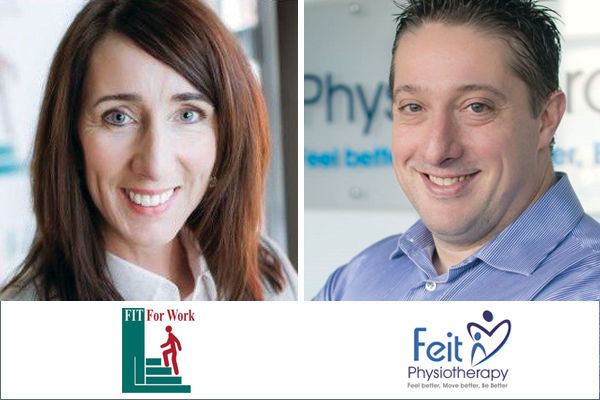 Toronto, ON July 5th, 2019 - Lifemark Health Group is pleased to announce that it has recently acquired FIT For Work, a leader across Newfoundland and Labrador in the fields of Injury Management, Injury Prevention and Corporate Wellness, and Feit Physiotherapy in Sydney, Nova Scotia, an outstanding physiotherapy clinic that takes a multi-interdisciplinary approach to wellness.
Since opening its doors in St. John's over 20 years ago, FIT For Work has provided quality services to keep people working productively and to facilitate a successful return to work following an injury. Fit for Work provides comprehensive medical, occupational rehabilitation and vocational services and operates three locations in St. John's, Cornerbrook and Marystown, Newfoundland. For the St. John's location, Lifemark is also welcoming to its growing network Atlantic Orthotics, which specializes in making custom molded orthoses for the feet and is operated and managed by a duly Certified Canadian Board Certified Pedorthist and Occupational Therapist.
FIT For Work helps injured workers, employers, insurers, lawyers, and claims managers meet their goals of resolving the impact of disability claims. The FIT For Work & Atlantic Orthotics teams are lead by one of Canada's Top 100 Female Entrepreneurs (2011), Sharon Horan.
Feit Physiotherapy was founded in 2013 by Aaron Feit, physiotherapist and clinic director. In addition to providing physiotherapy and massage therapy services, the clinic has quickly expanded on several fronts to offer occupational rehabilitation, children's and women's health, nutritional, and occupational therapy services.
"With the addition of FIT for Work and Feit Physiotherapy to our network, Lifemark is now present in 9 provinces across Canada," said Peter Stymiest, Chief Executive Officer of Lifemark Health Group. "I am thrilled that we're now able to offer some of our services to Newfoundland residents and the community in Sydney, Nova Scotia. Sharon Horan, Aaron Feit and their teams are tremendous additions to the Lifemark family."
About Lifemark Health Group
Lifemark Health Group (LHG) is a market leader in customized healthcare solutions. With over 20 years of service excellence, LHG is one of the most trusted, and most comprehensive providers in Canada. As a national healthcare company, LHG has highly-trained clinicians and medical experts in over 225 locations coast-to-coast, and continues to grow steadily. With this growth is a vision to enrich the lives of Canadians through our community rehabilitation, workplace health and wellness and medical assessment services.
Lifemark Health Group was honored to be awarded the Employee Recommended Workplace award in 2019 for the second consecutive year. With patient satisfaction ratings greater than 90%, and many clinics CARF accredited (an internationally recognized accreditation standard), patients and customers receive the highest level of care and outcomes for their rehabilitation needs.
For media inquiries, please contact:
Brenda Grob
Lifemark Health Group
(416) 873-0517
[email protected]