Lifemark launches "8 Steps for Foot Pain Relief" program through the PC Health App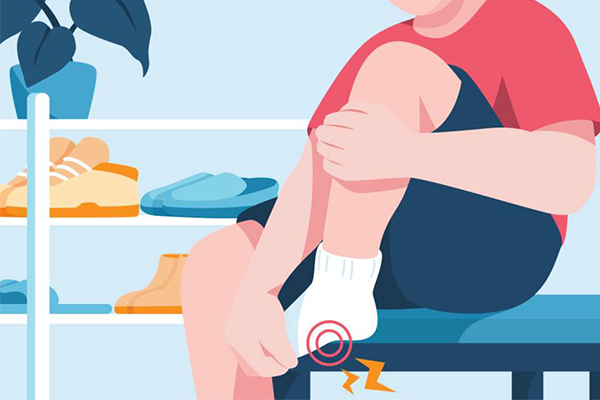 TORONTO, ON – August 4, 2023, Lifemark Health Group is excited to announce the launch of a new health program available through the PC Health app. The Lifemark curated program titled "8 Steps for Foot Pain Relief" is aimed at helping people manage foot and heel pain due to plantar fasciitis. The program can benefit anyone with foot or heal pain concerns looking to reduce pain, enhance recovery, and prevent recurrence.  
Up to 10% of Canadians will experience inflammation and foot pain related to plantar fasciitis in their life. Foot pain can be challenging, especially for those who have jobs or life roles that require them to be on their feet for extended hours in the day.  With help from this program, users can manage their foot pain, learn activity modifications, and exercises to reduce foot and heel pain.  
The program is available to all PC Health app users and is a great resource for anyone looking to manage plantar fasciitis. The app is an innovative and powerful tool that combines health and wellness advice, services, and rewards into an easily accessible healthcare solution for Canadians. Users can also earn PC OptimumTM points as they complete the activities set out by the health programs.   
"We are so excited to launch this program to help Canadians feel confident taking steps towards foot pain relief." Said Jason Van de Sande, Vice President, Clinical Experience.  
About Lifemark Health Group  
Lifemark Health Group is a Canadian leader in community rehabilitation, workplace health and wellness and medical assessment services. With over 20 years of service excellence, Lifemark Health Group is a comprehensive and trusted health provider with 3 million patient visits annually, and employs over 5,000 highly trained clinicians, medical experts and team members.  
As Canada's largest physiotherapy company, Lifemark is passionate about enriching the health of Canadians through movement. Lifemark's commitment to health and wellness extends beyond patient care, to the entire team, as evidenced through an award-winning culture.  
For media inquiries, please contact  
Brenda Grob  
Lifemark Health Group  
(416) 873-0517  
[email protected]