Lifemark Health Group welcomes their new CEO, Sonya Lockyer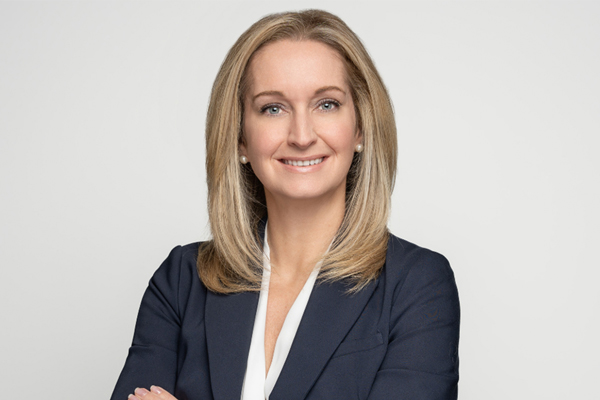 TORONTO, ON – March 1, 2023, Lifemark Health Group is pleased to announce the appointment of their new CEO, Sonya Lockyer. Sonya has spent the past 20+ years working with a number of Canada's leading private and public healthcare organizations in executive and advisor roles.
Most recently, Sonya worked at TELUS Health leading their healthcare delivery capabilities, including clinical and pharmacy services. Prior to that Sonya was the CEO of Canadian Addiction Treatment Centres, the largest outpatient and inpatient addiction and mental health treatment network in Canada. Sonya also worked as a management consultant and as an executive at CML Healthcare/LifeLabs. Sonya's relentless commitment to delivering excellence in both clinical quality and patient experience is a cornerstone of her people-focused leadership philosophy.
Sonya has an MBA from the University of Toronto and a BSc in Medical Laboratory Sciences from the University of Alberta. Early in her career, Sonya served as a member of Canadian Armed Forces, spending most of her time stationed at CFB Edmonton.
 
"We are thrilled to have Sonya join Lifemark as the new CEO." said Jeff Leger, President, Shoppers Drug Mart.  "Her extensive experience in the healthcare sector and proven leadership skills will be invaluable to Lifemark as they continue to grow and improve health outcomes for all Canadians." 
About Lifemark Health Group
Lifemark Health Group is a Canadian leader in community rehabilitation, workplace health and wellness and medical assessment services. With over 20 years of service excellence, Lifemark Health Group is a comprehensive and trusted health provider with 3 million patient visits annually, and employs over 5,000 highly trained clinicians, medical experts and team members.
As Canada's largest physiotherapy company, Lifemark is passionate about enriching the health of Canadians through movement. Lifemark's commitment to health and wellness extends beyond patient care, to the entire team, as evidenced through an award-winning culture.
For media inquiries, please contact
Brenda Grob
Lifemark Health Group
(416) 873-0517
[email protected]