Lifemark expands in North Sydney, Nova Scotia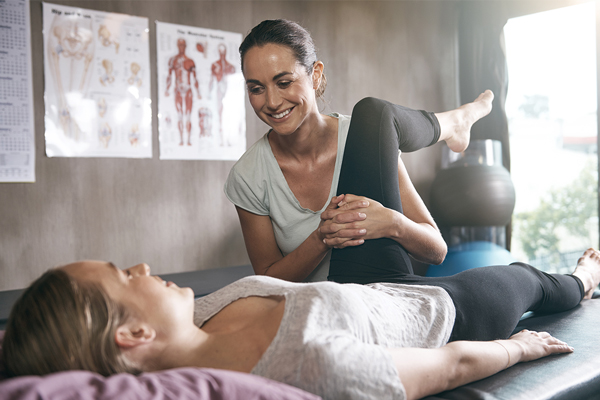 TORONTO, ON – February 1, 2023, Lifemark Health Group has opened a new greenfield clinic location in North Sydney, Nova Scotia. Lifemark Physiotherapy North Sydney offers a comprehensive range of healthcare services, including physiotherapy, occupational therapy, kinesiology, chiropractic, and massage therapy. The clinic is staffed by a team of highly qualified and experienced healthcare professionals, including three physiotherapists, one occupational therapist, one kinesiologist, one chiropractor, and one registered massage therapist. 
The new clinic location expands Lifemark's presence in Nova Scotia and underscores the company's commitment to providing accessible and high-quality healthcare services to communities across the province. The clinic's team of healthcare professionals is dedicated to helping patients achieve their goals through personalized treatment plans and evidence-based practices. With Lifemark Physiotherapy North Sydney, patients in the area now have access to a wide range of healthcare services all in one convenient location. 
"We are delighted to expand our healthcare services to the people of Cape Breton with the opening of Lifemark Physiotherapy North Sydney. Our team is committed to providing personalized care and treatment plans to help our patients achieve their rehabilitation goals." said Shannon Brown, Director of Operations, Atlantic Region. "We are excited to be a part of this community and look forward to serving the healthcare needs of the people of Cape Breton for many years to come." 
About Lifemark Health Group 
Lifemark Health Group is a Canadian leader in community healthcare, workplace health and wellness and medical assessment services. With over 20 years of service excellence, Lifemark Health Group is a comprehensive and trusted health provider with 3 million patient visits annually, and employs over 5,000 highly trained clinicians, medical experts and team members. 
As Canada's largest physiotherapy company, Lifemark is passionate about enriching the health of Canadians through movement. Lifemark's commitment to health and wellness extends beyond patient care, to the entire team, as evidenced through an award-winning culture. 
For media inquiries, please contact 
Brenda Grob 
Lifemark Health Group 
(416) 873-0517 
[email protected]