2022 recipients of Lifemark's Women in Leadership Education Fund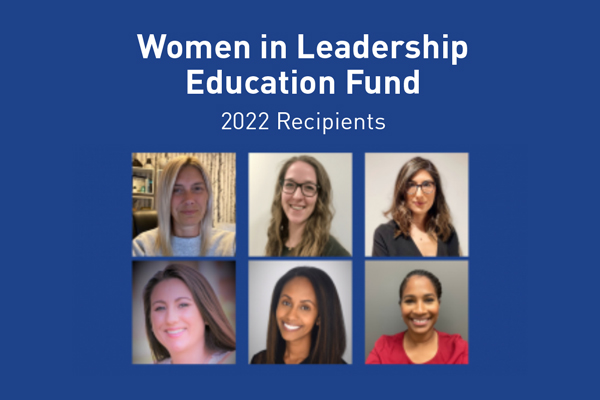 TORONTO, ON – November 15, 2022, Lifemark Health Group is excited to announce the recipients of this year's Women in Leadership Education Fund. The scholarship provides opportunities for women employees to pursue continuing education, where Lifemark Health Group covers the cost of tuition up to $5,000 for each recipient.  
The advancement of women is a priority for Lifemark. We are committed to building gender-inclusive employee experiences, recruitment practices, development opportunities, career progression events, and a balanced representation at business and leadership levels.  
  
Congratulations to the 2022 scholarship recipients:  
🔹 Debbie Kelly  
🔹 Jenn Andrus  
🔹 Joanna Ellingson  
🔹 Tara Kayhani  
🔹 Tracey Joseph 
"Approximately 72% of all roles at Lifemark Health Group are held by women." said Dave Reddy, SVP of Human Resources, with Lifemark Health Group. "We have successful and strong women within our organization and want to help them further develop and reach their full potential." 
About Lifemark Health Group 
Lifemark Health Group is a Canadian leader in community healthcare, workplace health and wellness and medical assessment services. With over 20 years of service excellence, Lifemark Health Group is a comprehensive and trusted health provider with 3 million patient visits annually, and employs over 5,000 highly trained clinicians, medical experts and team members. 
As Canada's largest physiotherapy company, Lifemark is passionate about enriching the health of Canadians through movement. Lifemark's commitment to health and wellness extends beyond patient care, to the entire team, as evidenced through an award-winning culture. 
For media inquiries, please contact 
Brenda Grob 
Lifemark Health Group 
(416) 873-0517 
[email protected]