Lifemark Health Group Expands in Barrie, Ontario with Acquisition of Resolution Physiotherapy & IMS Clinic
Lifemark Health Group Expands in Barrie, Ontario with Acquisition of Resolution Physiotherapy & IMS Clinic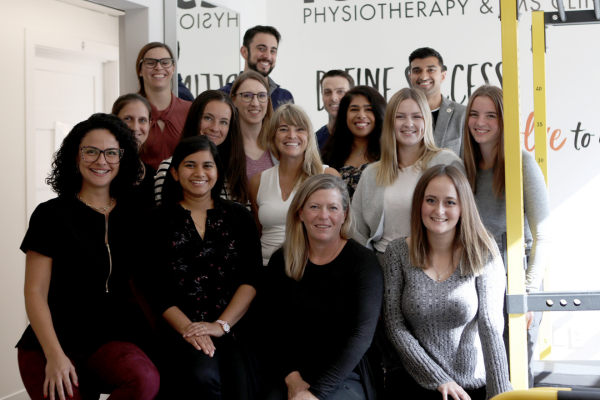 TORONTO, ON – February 1, 2023, Lifemark Health Group is proud to announce the recent acquisition of Resolution Physiotherapy & IMS Clinic, a leading healthcare facility located in Barrie, Ontario. This addition marks Lifemark's third clinic in the area, further expanding its reach for patients. 
Resolution Physiotherapy & IMS Clinic offers a wide range of services, including physiotherapy, registered massage therapy, acupuncture, and intramuscular stimulation (IMS) therapy. These treatments are designed to address a variety of musculoskeletal conditions, injuries, and chronic pain. 
Previous owners, Physiotherapist, Mandi Hayes & Cyril Hayes, will stay on with the business to ensure a smooth transition. Mandi will continue to lead the clinic's team and Cyril will continue in a finance role. Mandi is an FCAMPT, Sport Diploma, and Gunn IMS Certified Physiotherapist and an instructor with the Orthopedic Division of Canada. 
"We are thrilled to welcome Resolution Physiotherapy & IMS Clinic to the Lifemark family, and we are excited to expand our services to the people of Barrie and the surrounding areas." said Brian Norrish, VP Operations, Ontario with Lifemark Health Group.  
About Lifemark Health Group 
Lifemark Health Group is a Canadian leader in community healthcare, workplace health and wellness and medical assessment services. With over 20 years of service excellence, Lifemark Health Group is a comprehensive and trusted health provider with 3 million patient visits annually, and employs over 5,000 highly trained clinicians, medical experts and team members. 
As Canada's largest physiotherapy company, Lifemark is passionate about enriching the health of Canadians through movement. Lifemark's commitment to health and wellness extends beyond patient care, to the entire team, as evidenced through an award-winning culture. 
For media inquiries, please contact 
Brenda Grob 
Lifemark Health Group 
(416) 873-0517 
[email protected]