Canadian Physiotherapy Association award recipient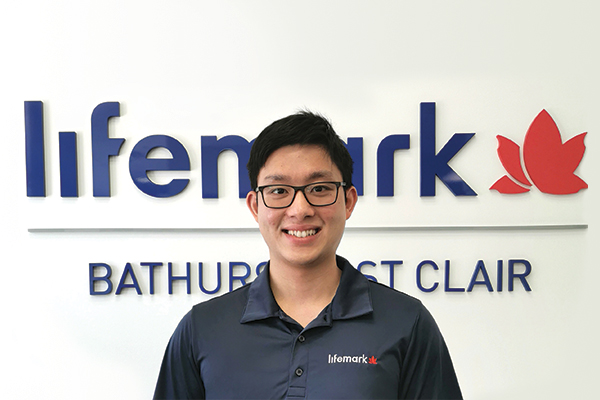 Toronto, ON - September 16, 2022, Lifemark Health Group is pleased to congratulate Terry Wang, Physiotherapist and Clinic Director at Lifemark Physiotherapy Bathurst & St. Clair, as the recipient of this year's Cliff Fowler Memorial Education Scholarship Award from the Orthopaedic Division of the Canadian Physiotherapy Association.
The scholarship funds continuing education through the Advanced Integrated Musculoskeletal (AIM) educational program aimed at improving clinical reasoning, practical skills, critical thinking, and more.  The spirit of the award is to honour the legacy of Cliff Fowler's passion and ongoing pursuit of knowledge, continuing education, reflective and critical thinking, and clinical reasoning in orthopaedic/musculoskeletal physiotherapy.
"We are so honored that Terry received this prestigious award," said Brian Norrish, VP Operations, Ontario with Lifemark Health Group. "Terry is committed to sharing his knowledge with patients, peers and as a student mentor.  He will be an excellent ambassador of the AIM educational program, sharing his course experiences."  
About Lifemark Health Group
Lifemark Health Group is a Canadian leader in community healthcare, workplace health and wellness and medical assessment services. With over 20 years of service excellence, Lifemark Health Group is a comprehensive and trusted health provider with 3 million patient visits annually, and employs over 5,000 highly trained clinicians, medical experts and team members.
As Canada's largest physiotherapy company, Lifemark is passionate about enriching the health of Canadians through movement. Lifemark's commitment to health and wellness extends beyond patient care, to the entire team, as evidenced through an award-winning culture.
For media inquiries, please contact
Brenda Grob
Lifemark Health Group
(416) 873-0517
[email protected]