Lifemark Health Group announces a partnership with Westmount Physiotherapy & Rehabilitation and Altima Physiotherapy
Lifemark Health Group announces a partnership with Westmount Physiotherapy & Rehabilitation and Altima Physiotherapy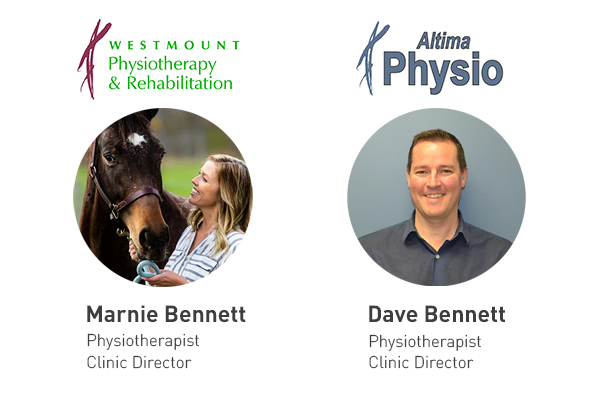 Toronto, ON – July 8, 2022, Lifemark Health Group is pleased to announce a partnership with Westmount Physiotherapy & Rehabilitation and Altima Physiotherapy, expanding Lifemark's range of services in Hamilton and Milton, Ontario.
As a company that places significant focus on collaboration and mentorship, Lifemark Health Group welcomes the owners of both Westmount Physiotherapy & Rehabilitation and Altima Physiotherapy, Marnie and Dave Bennett. As Clinic Directors and physiotherapists, they understand what it takes to run a successful business and are also involved with McMaster University, with Marnie being a guest lecturer, and Dave holding the position of Clinical Professor with the School of Rehabilitation at the university.
Located in the Westmount Community Health Centre in Hamilton, Westmount Physiotherapy & Rehabilitation has focused on a personalized approach to healthcare, providing patients with physiotherapy, pelvic floor physiotherapy, manual therapy, acupuncture, massage therapy services and more.  The staff at Westmount Physiotherapy have also been an integral part of the community in Hamilton for nearly 20 years, supporting many initiatives including an internship program for future healthcare workers.
Altima Physiotherapy is a multidisciplinary clinic located in Milton. Physiotherapists, athletic therapists, chiropractors and massage therapists all work to help patients return to pre-injury and pre-accident status. It is also the site of clinical instruction for both physiotherapy and athletic therapy students. Central to their rehabilitation programs is an individualized, therapeutic approach designed to meet the specific healthcare needs of each patient.
"We are pleased to announce this partnership," said Judy Boivin, VP of Interdisciplinary Rehab Services. "Owners Marnie and Dave Bennett will continue to lead their skilled teams, with Marnie acting as Clinic Director and physiotherapist at Westmount Physiotherapy & Rehabilitation and Dave acting as Clinic Director and physiotherapist at Altima Physiotherapy. We welcome Marnie, Dave and their team to the Lifemark family."  
About Lifemark Health Group
Lifemark Health Group is a Canadian leader in community healthcare, workplace health and wellness and medical assessment services. With over 20 years of service excellence, Lifemark Health Group is a comprehensive and trusted health provider with 3 million patient visits annually, and employs over 5,000 highly trained clinicians, medical experts and team members.
As Canada's largest physiotherapy company, Lifemark is passionate about enriching the health of Canadians through movement. Lifemark's commitment to health and wellness extends beyond patient care, to the entire team, as evidenced through an award-winning culture.
For media inquiries, please contact
Brenda Grob
Lifemark Health Group
(416) 873-0517
[email protected]