Mental Health Virtual Conference - The journey to recovery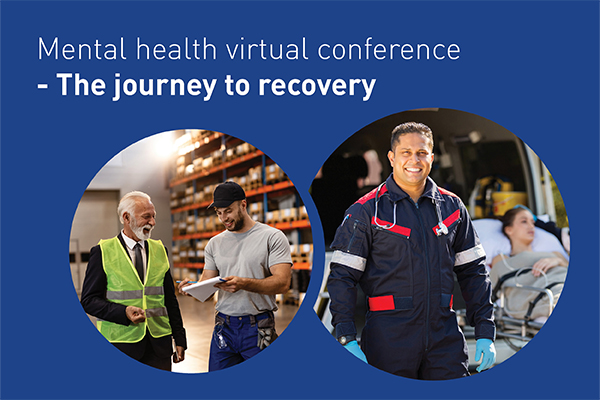 Toronto, ON – April 27, 2022, Lifemark Health Group recently held The Journey to Recovery virtual conference, which brought together a group of passionate medical and rehabilitation professionals.
Dr. Simon Décary, Dr. Christian Laplante, Keith Hanson, Nicolette Gowan and Catherine Smith presented on the most up-to-date, evidence-informed knowledge on optimal long COVID assessment and addressed mental health challenges in today's workforce.
The conference explored the following topics:
Building rehabilitation care models for post COVID-19 Conditions in Canada
Caring our our Front-line Health Care Workers
Strategies to accelerate recovery and improve mental health outcomes
Inclusive accomodations for mental health
A case study about building tailored strategies for return to work
Over 450 registrants ranging from case managers, adjusters, healthcare professionals, disability management professionals, human resources and health and safety professionals learned about mental health tools and techniques for recovery-oriented rehabilitation practice.
"The effects of COVID-19, recent world events, our economy and so much more have had a profound impact on our mental health and that of our families and the clients we serve" said Rene Huellstrung, Director, Alberta RTW Programs and National WorkSafe Partnerships. "Brain fog, stress, anxiety, financial and marital stressors have impacted many, if not all of us! Thanks to the support of our sponsors, we were able to provide participants with various methods to help people not only get back to work, but back to LIFE!"
About Lifemark Health Group
Lifemark Health Group is a Canadian leader in community healthcare, workplace health and wellness and medical assessment services. With over 20 years of service excellence, Lifemark Health Group is a comprehensive and trusted health provider with 3 million patient visits annually, and employs over 5,000 highly trained clinicians, medical experts and team members.
As Canada's largest physiotherapy company, Lifemark is passionate about enriching the health of Canadians through movement. Lifemark's commitment to health and wellness extends beyond patient care, to the entire team, as evidenced through an award-winning culture.
For media inquiries, please contact
Brenda Grob
Lifemark Health Group
(416) 873-0517
[email protected]