Reaching new heights in our delivery of vocational services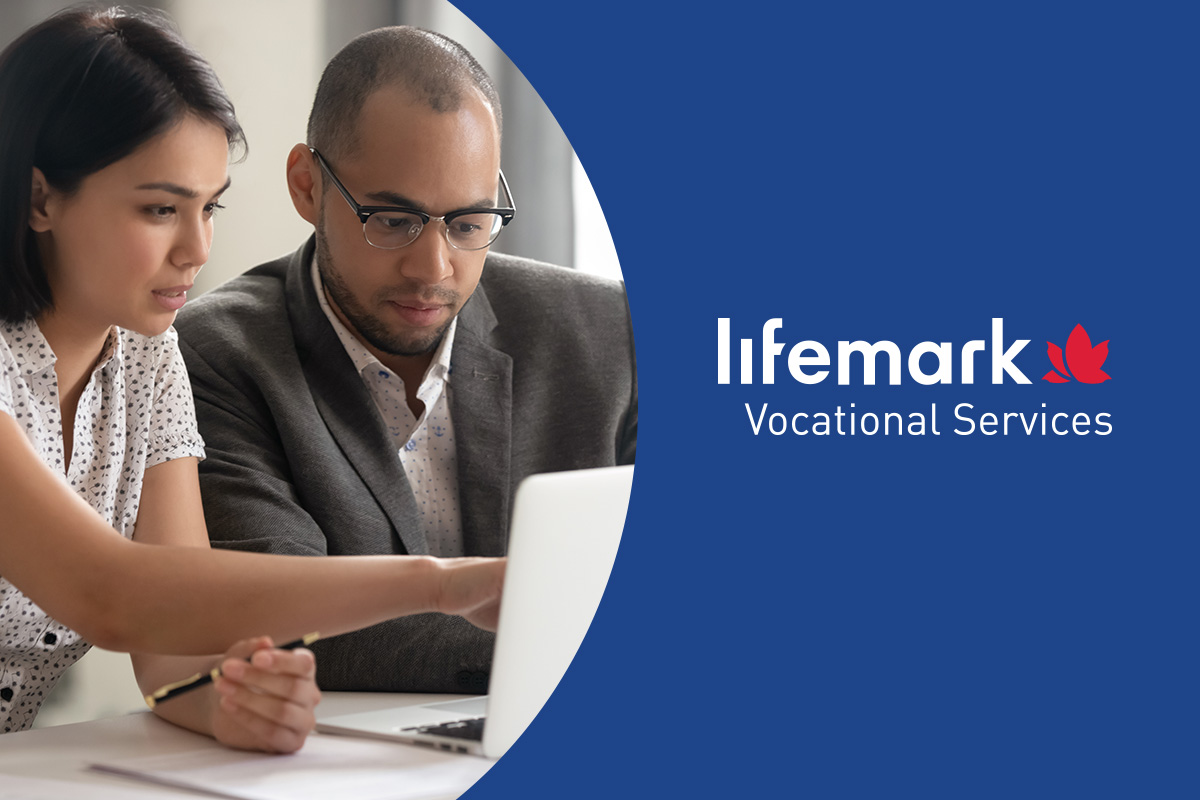 Toronto, ON – April 27, 2022 – Lifemark Health Group continues to expand their national vocational services offering. The offerings, which features national coverage, a virtual service model, and consistent outcomes, makes Lifemark one of only a few national providers in Canada to offer comprehensive, end-to-end rehabilitation services. This results in enhanced support for patients and clients on their journey back to health and into the workforce.
A focus on vocational rehabilitation is a natural fit as Lifemark's mission of "Movement to a Better Life" covers all aspects of health and well-being. Vocational services assist individuals who face functional, psychological, developmental, cognitive, and emotional disabilities, impairments, or health barriers to secure, maintain, and keep employment as well as individuals who are unemployed or are looking to improve their skills. 
The guiding belief is that given the necessary skills and opportunities, an individual may participate in meaningful self-directed employment, which improves their overall quality of life.  Lifemark promotes readiness to return to suitable employment by focusing on ability versus disability.
The expansion of vocational services is being led by Sharon Ohashi, National Director of Vocational Services, along with her dedicated and talented vocational services team.  This growth is further strengthened by the recent majority purchase of Metrics Vocational Services Inc., led by Jennifer Chladny, the founder and Director of Metrics. Metrics is known across Canada for providing expert vocational rehabilitation and career transition services to address diverse populations and/or individuals with multiple barriers to employment. 
About Lifemark Health Group
Lifemark Health Group is a Canadian leader in community healthcare, workplace health and wellness and medical assessment services. With over 20 years of service excellence, Lifemark Health Group is a comprehensive and trusted health provider with 3 million patient visits annually, and employs over 5,000 highly trained clinicians, medical experts and team members.
As Canada's largest physiotherapy company, Lifemark is passionate about enriching the health of Canadians through movement. Lifemark's commitment to health and wellness extends beyond patient care, to the entire team, as evidenced through an award-winning culture.
For media inquiries, please contact
Brenda Grob
Lifemark Health Group
(416) 873-0517
[email protected]