Increasing vestibular awareness through virtual events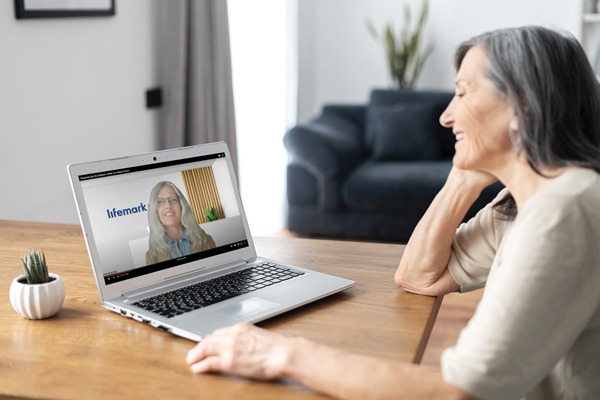 Toronto, ON – October 1, 2021, On September 23rd, Lifemark Health Group hosted a free public virtual event to increase awareness about dizziness and balance issues called Dizziness Can Be Stubborn – What You Need to Know.
This event was in support of Balance Awareness Week and was hosted by Krista McIntyre, Lifemark's National Director of Program Development & Specialty Services, and Sheelah Woodhouse, National Director of Vestibular Rehabilitation at Lifemark.
Attendees benefited from professional insight that covered a range of topics. An overview of what the vestibular system is comprised of, along with dizziness symptoms, treatment options, prevention, and exercises were discussed. Many questions were answered at the event, and additional questions and answers were published. A recording of the full virtual event is available on the Lifemark blog page.
"Vestibular issues are complex, often recurring, and impact many people across Canada" said Gilles Chabot, Chief Operating Officer at Lifemark Health Group. "We're thrilled that we've been able to share our knowledge with over 2000 people that registered for this event."
About Lifemark Health Group
Lifemark Health Group (LHG) is a market leader in customized healthcare solutions. With over 20 years of service excellence, LHG is one of the largest, most trusted, and most comprehensive providers in Canada. As a national healthcare company, LHG employs over 5000 highly-trained clinicians, medical experts and team members in over 300 locations coast-to-coast, and continues to grow rapidly. The company aims to be the most innovative healthcare provider in community rehabilitation, workplace health and wellness and medical assessment services.
Lifemark is the rehabilitation division of Lifemark Health Group. As Canada's largest physiotherapy company, Lifemark is passionate about enriching the health of Canadians through movement. Patients receive quality care from a family of Lifemark brands including pt Health, Physiothérapie Universelle and Pro Physio and Sport Medicine Centres. Lifemark's experienced clinicians help patients reduce pain, increase mobility and get back to life.
For media inquiries, please contact
Brenda Grob
Lifemark Health Group
(416) 873-0517
[email protected]