Congratulations to our first winners of the women in leadership education fund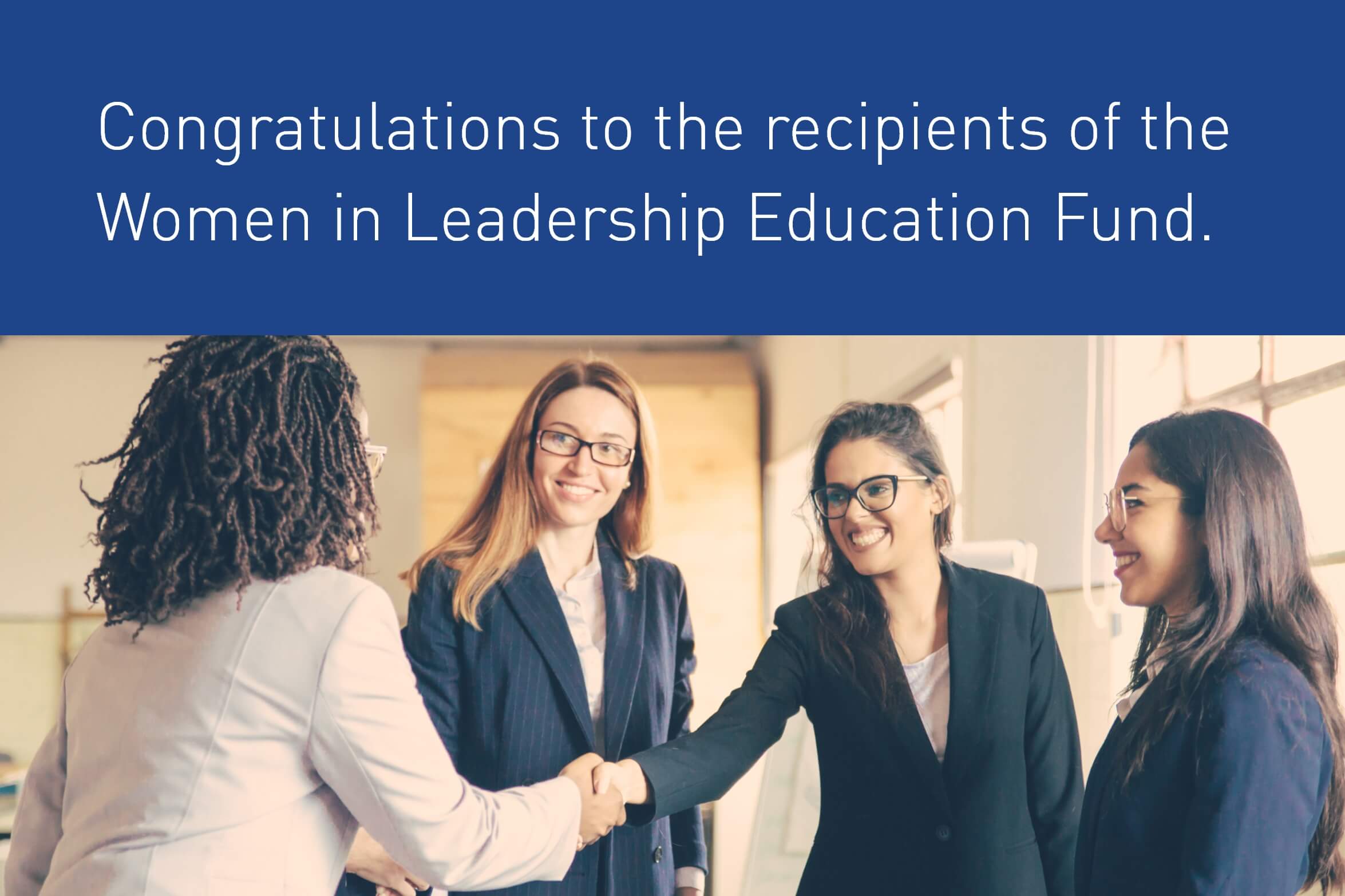 Toronto, ON – August 2, 2021, Lifemark Health Group is pleased to announce the first recipients of our Women in Leadership Education Fund.
Earlier in the year, we recognized that while 77% of all roles at Lifemark Health Group are held by women, there are opportunities for improved representation at the leadership level. To assist with this objective, the Office for Women in Lifemark Leadership (W.I.L.L.) was established at Lifemark, and an education scholarship program, "Women in Leadership Education Fund" was introduced.
A panel reviewed the applications of insightful and empowering women from various roles and positions across the country. The recipients of the first annual Women in Leadership Education Fund awards are:
•    Nicola Dytham, Business Manager, Viewpoint, Vancouver, BC
•    Gina Harvie, Care Coordinator Manager, Lifemark Physiotherapy Gulf Canada Square, Calgary, AB
•    Tasia Paskaruk, Accounts Receivable Collections Associate, Lifemark Health Group - National Office, Airdrie, AB
•    Karen Pynn, Director, Lifemark Preferred Affiliate Network – National Office, Burlington, ON
•    Véronique Viel, OT & Clinic Coordinator, Physiothérapie Universelle Langelier, Quebec
"At Lifemark Health Group, we remain committed to inclusivity and diversity – that is why I am excited to announce the recipients of the first annual Women in Leadership Education fund award," said Peter Stymiest, Chief Executive Officer at Lifemark Health Group. "We were really happy to establish this fund that allows aspiring leaders to grow in their careers at Lifemark."
About Lifemark Health Group
Lifemark Health Group (LHG) is a market leader in customized healthcare solutions. With over 20 years of service excellence, LHG is one of the largest, most trusted, and most comprehensive providers in Canada. As a national healthcare company, LHG employs over 5000 highly-trained clinicians, medical experts and team members in over 300 locations coast-to-coast, and continues to grow rapidly. The company aims to be the most innovative healthcare provider in community rehabilitation, workplace health and wellness and medical assessment services.
Lifemark is the rehabilitation division of Lifemark Health Group. As Canada's largest physiotherapy company, Lifemark is passionate about enriching the health of Canadians through movement. Patients receive quality care from a family of Lifemark brands including pt Health, Physiothérapie Universelle and Pro Physio and Sport Medicine Centres. Lifemark's experienced clinicians help patients reduce pain, increase mobility and get back to life.
For media inquiries, please contact
Brenda Grob
Lifemark Health Group
(416) 873-0517
[email protected]