Government of Canada awards contract for Veterans' rehabilitation services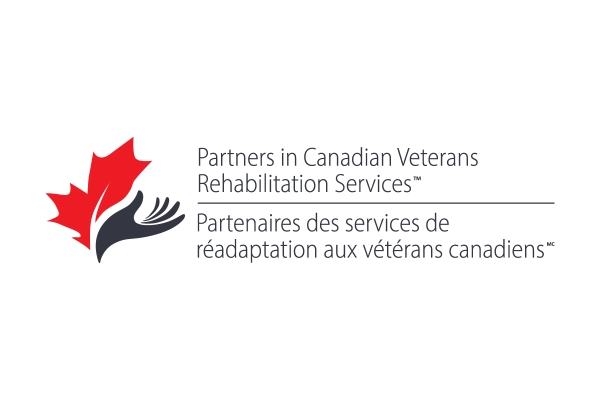 Toronto, ON - July 1, 2021, Lifemark Health Group (Lifemark) is pleased to announce that it has been awarded a multi-year contract to deliver Rehabilitation Services and Vocational Assistance to Veterans and their families on behalf of Veterans Affairs Canada (VAC). 
The proposal was supported by a joint venture with WCG International Consultants Ltd. (WCG), a leader in the development and delivery of employment and rehabilitation services. Together, Lifemark and WCG formed Partners in Canadian Veterans Rehabilitation Services, which joins the two organizations together for the delivery of services under the contract. 
Working closely with VAC, Partners in Canadian Veterans Rehabilitation Services will strengthen rehabilitation services and support for Canadian Veterans and their families through services ranging from medical, psychosocial support to vocational rehabilitation, as they transition to life after their military service. 
"This opportunity is truly transformational for Lifemark," said Gilles Chabot, Chief Operating Officer at Lifemark Health Group. "We are honored to be able to support our Veterans in their rehabilitation and vocational needs using our extensive network of rehabilitation services professionals across Canada."
"Canadian Veterans deserve the best support possible and WCG is excited to deliver effective, personalized rehabilitative and vocational care through our innovative partnership with Lifemark," said Tania Bennett, Chief Executive Officer at WCG. "We are a values-driven organization that loves to bring our experience, knowledge and expertise to make a difference in the lives of Canada's Veterans, their families and communities."
About the companies which created Partners in Canadian Veterans Rehabilitation Services (PCVRS):
Lifemark Health Group
Lifemark Health Group is a market leader in customized healthcare solutions. With over 20 years of service excellence, Lifemark is one of the largest, most trusted, and most comprehensive providers in Canada. As a national healthcare company, LHG employs over 5,000 highly trained clinicians, medical experts and team members in over 300 locations coast-to-coast. The company aims to be the most innovative healthcare provider in community rehabilitation, workplace health and wellness and medical assessment services.
Lifemark Health Group was honoured to receive the Employee Recommended Workplace award in both 2018 and 2019, and the Canada's Most Admired Corporate Cultures™ award in 2019 and 2020. With patient satisfaction ratings above 90% and many clinics accredited by CARF and Accreditation Canada, Lifemark's patients and customers always receive the highest level of care for their rehabilitation needs.
About WCG International Consultants Ltd.
Established in 1994, WCG is a Canadian leader in provision of employment and vocational rehabilitation services. WCG has delivered vocational rehabilitation and vocational assistance services in collaboration with VAC to 12,000 Veterans and their families over the last 11 years. WCG is highly experienced in leading large-scale contract implementations and service transformations for governments, and WCG is a key provider of employment services to the Provinces of British Columbia, Ontario, and Alberta.
With over 27 years of experience delivering on its purpose to enable better lives, WCG is a trusted and high performing partner for governments and other stakeholders. In the last year alone, WCG has supported over 30,000 people across Canada to improve their lives. Integrity, customer focus, respect, empathy, achievement, teamwork, and enthusiasm are values that WCG places at the heart of how it delivers services.
For media inquiries, please contact
Brenda Grob
Lifemark Health Group
(416) 873-0517
[email protected]