Celebrating the Women of Lifemark on International Women's Day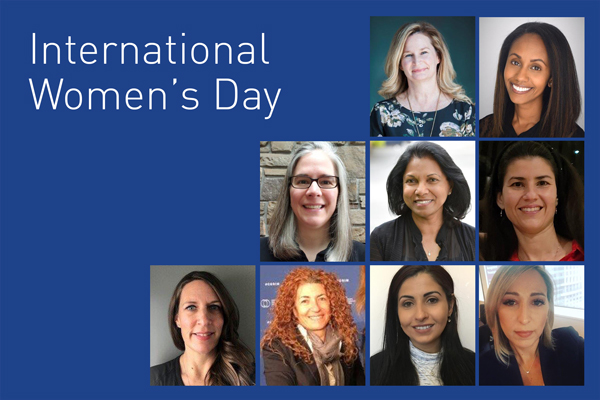 Toronto, ON – March 8, 2021 – In recognition of International Women's Day, a global day of recognition and reflection on the important social, economic, and cultural achievements of women, Lifemark Health Group is pleased to celebrate the women of Lifemark. At Lifemark Health Group, 77% of all team members are female, and more than 50% of all leadership roles are held by women.
Extraordinary women from across Lifemark's various business segments were asked to provide their thoughts about their careers, leadership and Lifemark values.

"We are honored to have these women, and all of our incredible women, on our team, said Peter Stymiest, CEO of Lifemark Health Group. "Through our diversity and inclusion efforts we will continually enhance our leadership representation, training and education opportunities and continue to remove barriers to help ensure that everyone feels comfortable sharing their unique voice. When everyone feels like they belong and are able to thrive in their roles, our communities become a better place."
About Lifemark Health Group
Lifemark Health Group (LHG) is a market leader in customized healthcare solutions. With over 20 years of service excellence, LHG is one of the largest, most trusted, and most comprehensive providers in Canada. As a national healthcare company, LHG employs over 5,000 highly-trained clinicians, medical experts and team members in over 300 locations coast-to-coast. The company aims to be the most innovative healthcare provider in community rehabilitation, workplace health and wellness and medical assessment services.
Lifemark Health Group was honoured to receive the Employee Recommended Workplace award in both 2018 and 2019, and the Canada's Most Admired Corporate Cultures™ award in 2019. With patient satisfaction ratings above 90% and many clinics accredited by CARF and Accreditation Canada, Lifemark's patients and customers always receive the highest level of care for their rehabilitation needs.
For media inquiries, please contact
Brenda Grob
Lifemark Health Group
(416) 873-0517
[email protected]