Supporting Black communities in recognition of Black History Month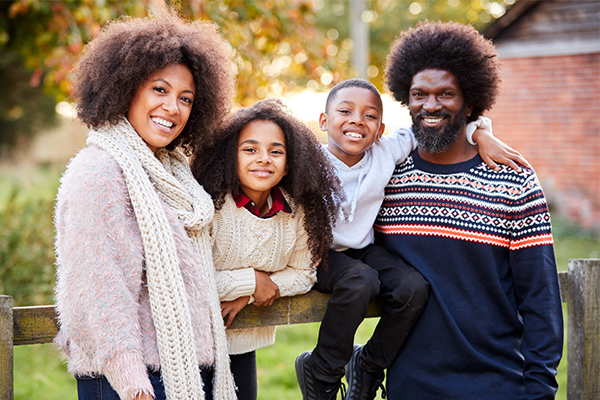 Toronto, ON – February 12, 2021 – In recognition of February being Black History Month, Lifemark Health Group is making a donation to the Black Health Alliance in support of their work to improve the health and well-being of Black communities in Canada. One of their notable initiatives is "Pathways to Care", a 5-year project aimed at removing barriers and improving access to mental health and addictions services for Black children, youth and their families. The Black Health Alliance is also leading grassroots communication efforts around COVID-19 health and safety awareness campaigns in Toronto, and providing support to help Black individuals and families stay well physically, mentally and emotionally through the pandemic.
As a healthcare organization caring for others, Lifemark Health Group continues to take positive steps towards building a workforce that fully reflects the diverse communities where we live and work. Diversity enables us to better represent and serve all sectors, including the Black community. Research shows that Black communities experiences a disproportionate burden of challenges across several social determinants of health, and are among those that are most burdened by significant health inequities. 
A benchmark survey on Lifemark Health Group's nation-wide workforce by the Lifemark Diversity & Inclusion Committee has undergone initial review, and the data is driving comprehensive action plans for 2021 and beyond. To increase diversity and inclusion efforts, including becoming more representative of the Black community, efforts will focus on recruitment, on-boarding, and professional development policies, processes, and training. 
New leadership and employee training will be made available to facilitate greater discussions around workplace bias and racism, so all team members, clients and patients are treated in a fair and respectful, and to affirm that we are being true to our value "You belong here." 
"We are committed to providing an inclusive experience, both for our team members as well as our local communities," said Peter Stymiest, CEO of Lifemark Health Group." I want to thank our Diversity & Inclusion Committee members for all of the work they are doing to help guide Lifemark as we look inward and make positive transformational changes to our organization. Thank you from all of us for your knowledge, leadership and dedication to this effort."
About Lifemark Health Group
Lifemark Health Group (LHG) is a market leader in customized healthcare solutions. With over 20 years of service excellence, LHG is one of the largest, most trusted, and most comprehensive providers in Canada. As a national healthcare company, LHG employs over 5,000 highly-trained clinicians, medical experts and team members in over 300 locations coast-to-coast. The company aims to be the most innovative healthcare provider in community rehabilitation, workplace health and wellness and medical assessment services.
Lifemark Health Group was honoured to receive the Employee Recommended Workplace award in both 2018 and 2019, and the Canada's Most Admired Corporate Cultures™ award in 2019. With patient satisfaction ratings above 90% and many clinics accredited by CARF and Accreditation Canada, Lifemark's patients and customers always receive the highest level of care for their rehabilitation needs.
For media inquiries, please contact
Brenda Grob
Lifemark Health Group
(416) 873-0517
[email protected]