Physical therapy goes virtual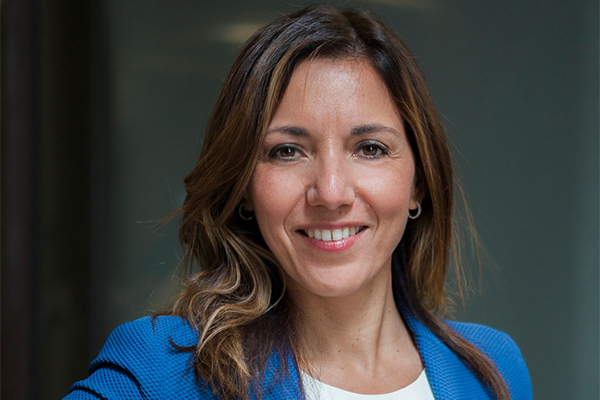 Toronto, ON – August 31, The COVID-19 Pandemic has made many healthcare providers examine different ways to provide services to their patients. Over the last couple of months, Lifemark Health Group has worked hard to rapidly expand our virtual care capabilities in order to provide care to patients in the comfort and safety of their own homes. 
Since expanding Virtual Care, we've helped many patients with their healthcare needs at home.  But Virtual Care hasn't helped just patients, it's helped McGill University physical therapy and occupational therapy students too, allowing them to complete their placements.
Maria Milioto, Vice President of Operations at Lifemark Quebec, was approached by McGill University School of Physical & Occupational Therapy after hospitals and clinics were forced to cancel physiotherapy students' clinical placements due to COVID-19. They asked her to train their faculty and students on Virtual Care and most importantly, to offer digital care placement alternatives to physical therapy (PT) and occupational therapy (OT) students. 
Physiothérapie Universelle, a division of Lifemark, took on the challenge and welcomed 46 PT and 13 OT students in 21 digital care settings/facilities. "The students' experience has been so positive that digital care has been approved by the regulatory body as a valid clinical experience, and will be part of the regular PT and OT curriculum moving forward" said Maria Milioto.
This shift is going to have a profound impact on patients and practitioners and bring a dramatic improvement in both accessibility and quality of care. Learn more about how Lifemark helped meet McGill's educational needs during the COVID-19 pandemic.
About Lifemark Health Group
Lifemark Health Group (LHG) is a market leader in customized healthcare solutions. With over 20 years of service excellence, LHG is one of the largest, most trusted, and most comprehensive providers in Canada. As a national healthcare company, LHG employs over 5,000 highly-trained clinicians, medical experts and team members in over 300 locations coast-to-coast. The company aims to be the most innovative healthcare provider in community rehabilitation, workplace health and wellness and medical assessment services.
Lifemark Health Group was honoured to receive the Employee Recommended Workplace award in both 2018 and 2019, and the Canada's Most Admired Corporate Cultures™ award in 2019. With patient satisfaction ratings above 90% and many clinics accredited by CARF and Accreditation Canada, Lifemark's patients and customers always receive the highest level of care for their rehabilitation needs.
For media inquiries, please contact
Brenda Grob
Lifemark Health Group
(416) 873-0517
[email protected]