New for Newfoundland: Lifemark Health Group acquires Avalon Physiotherapy Ltd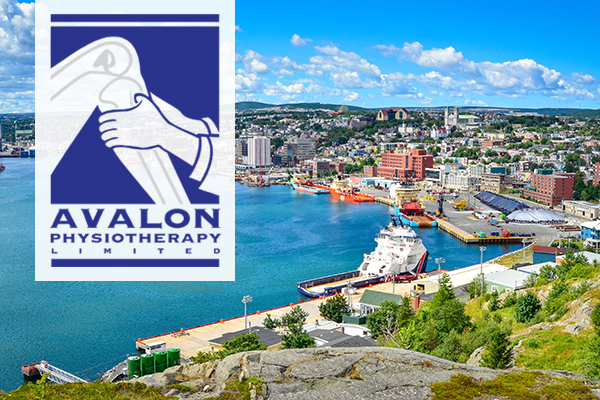 Toronto, ON January 3rd, 2020 - Lifemark Health Group is pleased to announce that it has acquired Avalon Physiotherapy Ltd, which has been providing physiotherapy and rehabilitation services to the citizens of St. John's, Newfoundland and the surrounding areas since 1990. In 2018, Avalon Physiotherapy won a St. John's Consumer Choice Award for the physiotherapy business sector, recognizing its excellence in patient care.
Well-established in its community, Avalon Physiotherapy Ltd. operates two clinics in St. John's, one on Kenmount Road and another inside The Health Plex on Empire Avenue. The clinics offer a full range of physiotherapy services, including a temporomandibular joint (TMJ) program, the GLA:D™ program (an education and neuromuscular exercise program developed to offload the stresses from the knee and hip joints), treatment of MVA and work-related injuries, a program for osteoporosis patients and treatment of concussion injuries and sports injuries.
"Avalon Physiotherapy has been an affiliate of Lifemark for many years and we are very happy to have them officially join the Lifemark family," said Peter Stymiest, CEO of Lifemark Health Group. "The team at Avalon Physiotherapy has been delivering superior physiotherapy services to Newfoundlanders for over 29 years and its glowing reputation speaks for itself. This acquisition also allows us to continue to increase our footprint in Newfoundland, helping us reach more Canadians through expanded access to care."
About Lifemark Health Group
Lifemark Health Group (LHG) is a market leader in customized healthcare solutions. With over 20 years of service excellence, LHG is one of the largest, most trusted, and most comprehensive providers in Canada. As a national healthcare company, LHG has over 5000 highly-trained clinicians and medical experts in over 225 locations coast-to-coast, and continues to grow aggressively. With that growth is a vision to be the most innovative healthcare providers in community rehabilitation, workplace health and wellness and medical assessment services.
Lifemark Health Group was honored to be awarded the Employee Recommended Workplace award in 2019 for the second consecutive year. With patient satisfaction ratings greater than 90%, and many clinics accredited by CARF and Accreditation Canada, patients and customers receive the highest level of care and outcomes for their rehabilitation needs.
For media inquiries, please contact
Brenda Grob
Lifemark Health Group
(416) 873-0517
[email protected]