Mental health support for healthcare professionals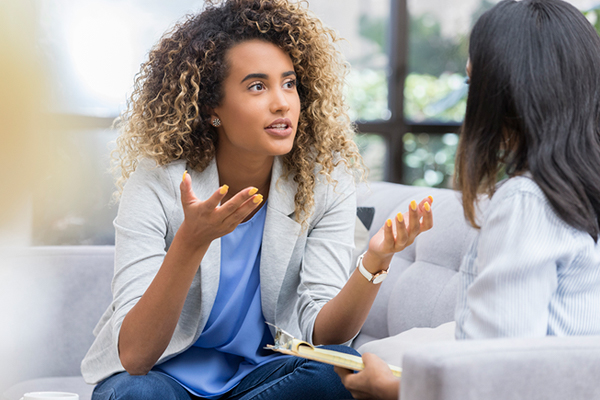 Toronto, ON – May 8, 2020 -  In support of Canadian Mental Health Association's (CMHA) annual Mental Health Week, Lifemark Health Group is proud to play a key role in a variety of programs that support healthcare professionals. Lifemark is the service provider for the Nurses' Health Program (Ontario), the Ontario Pharmacy Health Program, and the College of Physicians and Surgeons of Alberta Physician Health Monitoring Program.  
These programs offer support to healthcare professionals with substance use and/or mental health disorders, with the belief that, with the right support, the healthcare professionals can return to safe practice, which promotes professional accountability and protects the public. The Health Programs also have a strong community resource component, to help ensure continued support and connection once the program has been completed.
"Lifemark supports the important work being done by CMHA to change attitudes and perceptions about mental health," said Rene Deschamps, Vice President of Lifemark Workplace Health & Wellness. "Lifemark is proud of the work we're doing in support of healthcare professionals, as these programs are even more meaningful given the unprecedented circumstances these professions find themselves in as part of the COVID-19 crisis." 
About Lifemark Health Group
Lifemark Health Group (LHG) is a market leader in customized healthcare solutions. With over 20 years of service excellence, LHG is one of the largest, most trusted, and most comprehensive providers in Canada. As a national healthcare company, LHG employs over 5000 highly-trained clinicians, medical experts and team members in over 300 locations coast-to-coast, and continues to grow rapidly. The company aims to be the most innovative healthcare provider in community rehabilitation, workplace health and wellness and medical assessment services.
Lifemark Health Group was honoured to receive the Employee Recommended Workplace award in both 2018 and 2019, and the Canada's Most Admired Corporate Cultures™ award in 2019. With patient satisfaction ratings above 90% and many clinics accredited by CARF and Accreditation Canada, Lifemark's patients and customers always receive the highest level of care for their rehabilitation needs.
For media inquiries, please contact
Brenda Grob
Lifemark Health Group
(416) 873-0517
[email protected]