Lifemark Health Group welcomes pt Health to the Lifemark family!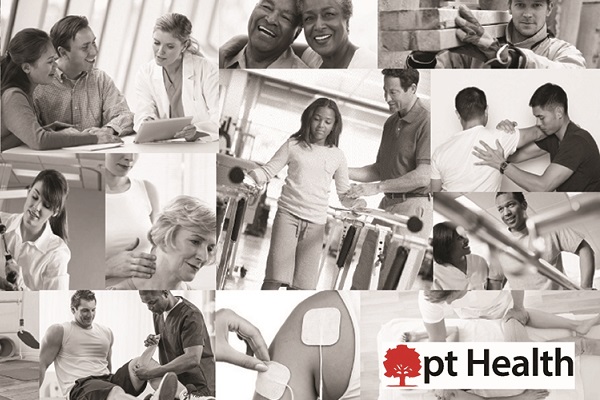 Toronto, ON February 7, 2020 - Lifemark Health Group is pleased to announce that the acquisition of pt Health Solutions corp. (pt Health), a national healthcare company, has been completed.
By joining forces with pt Health, Lifemark Health Group increases access to care by expanding its national reach into new communities, provides new rehabilitation services and offerings, and offers additional expertise and experience to patients and clients. As the pt Health brand is known throughout Canada and is synonymous with excellence in patient care, clinics will continue to operate under the pt Health brand.   
"We are excited at the opportunities for our team, our patients and clients, and our business as a whole," said Peter Stymiest, CEO of Lifemark Health Group. "The pt Health leadership team has built a business, a culture and a team that we are so excited to be part of. Together, we will raise the bar in the delivery of physiotherapy and rehabilitation services across Canada, enabling us to further enrich the health of Canadians. To our over 700 new team members in 76 corporate clinics across the country, welcome to the team!" 
About pt Health
pt Health is a national healthcare company that owns and operates physical rehabilitation clinics across Canada. From large cities to small communities, pt Health takes pride in delivering quality services in a compassionate and patient-centred atmosphere that is focused on providing recovery solutions for its patients.
About Lifemark Health Group
Lifemark Health Group (LHG) is a market leader in customized healthcare solutions. With over 20 years of service excellence, LHG is one of the largest, most trusted, and most comprehensive providers in Canada. As a national healthcare company, LHG employs over 5000 highly-trained clinicians, medical experts and team members in over 300 locations coast-to-coast, and continues to grow rapidly. The company aims to be the most innovative healthcare provider in community rehabilitation, workplace health and wellness and medical assessment services.
Lifemark Health Group was honored to receive the Employee Recommended Workplace award in both 2018 and 2019, and the Canada's Most Admired Corporate Cultures™ award in 2019. With patient satisfaction ratings above 90% and many clinics accredited by CARF and Accreditation Canada, Lifemark's patients and customers always receive the highest level of care for their rehabilitation needs.
For media inquiries, please contact
Liz Ballantyne
Senior Vice President, Strategic Initiatives & Innovation
Lifemark Health Group
(416) 666-8284
[email protected]