Lifemark Health Group acquires AssessMed, a leader in medical assessment services across Canada
Lifemark Health Group acquires AssessMed, a leader in medical assessment services across Canada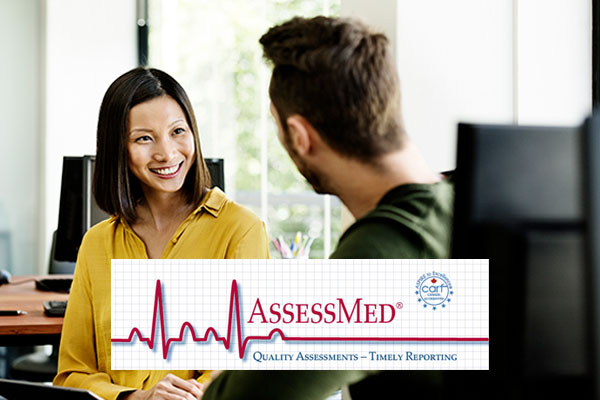 Toronto, ON December 4, 2019 – Lifemark Health Group (LHG) has acquired AssessMed, a leading Independent Medical Examination (IME) services provider, as part of its strategy to diversify and enhance its medical assessment services across Canada. This acquisition allows LHG to broaden its assessment expertise in the medical legal community and expand its footprint in Quebec.
AssessMed has been providing comprehensive, unbiased, objective, and evidence-based medical assessment and file review services since 1991. As it is well-established in the markets it serves, AssessMed will continue to operate under its current name and leadership structure, with all roles and responsibilities remaining the same.
"AssessMed has developed a strong brand that is highly respected for its quality independent medical assessments," said Peter Stymiest, Chief Executive Officer at Lifemark Health Group. "Moreover, the leadership team possesses years of experience and has built a dynamic team that shares our values and commitment to their assessors, staff and clients. I'm incredibly excited by the opportunities this acquisition creates."
"Joining the Lifemark family presents a dynamic opportunity," said Don Kunkel, President of AssessMed. "Our values align perfectly and we look forward to working with the Lifemark team to further enhance our industry-leading service delivery model. This is a tremendous step forward for us."
About Lifemark Health Group
Lifemark Health Group (LHG) is a market leader in customized healthcare solutions. With over 20 years of service excellence, LHG is one of the largest, most trusted, and most comprehensive providers in Canada. As a national healthcare company, LHG has over 5000 highly-trained clinicians and medical experts in over 225 locations coast-to-coast, and continues to grow aggressively. With that growth is a vision to be the most innovative healthcare providers in community rehabilitation, workplace health and wellness and medical assessment services.
Lifemark Health Group was honored to be awarded the Employee Recommended Workplace award in 2019 for the second consecutive year. With patient satisfaction ratings greater than 90%, and many clinics accredited by CARF and Accreditation Canada, patients and customers receive the highest level of care and outcomes for their rehabilitation needs.
For media inquiries, please contact:
Brenda Grob
Lifemark Health Group
(416) 873-0517
[email protected]