ExpertMed joins AssessMed, a division of Lifemark Health Group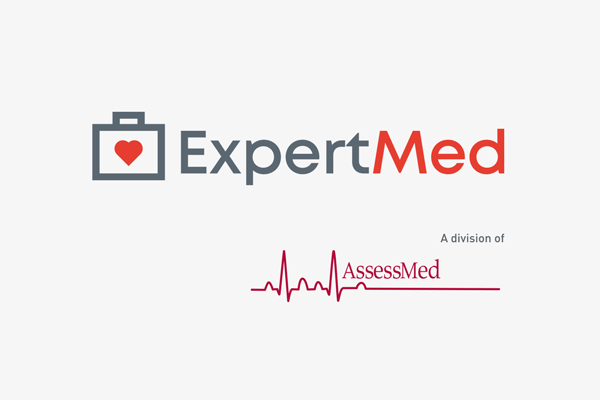 TORONTO, ON – May 1, 2023, Lifemark Health Group is pleased to announce that ExpertMed has joined the AssessMed Medical Assessments division. ExpertMed is a respected medical assessments business based in Laval, QC, and has built a reputation for providing top-notch care and services to its clients and patients.
The partnership with AssessMed is a natural progression for ExpertMed, which has experienced steady growth over the years. ExpertMed was founded in 2015 by Sandrine Leroy, and she will continue to lead the team in her new role as Business Development Manager focused on Health and Safety and Occupational Medicine. Sandrine has a legal and management background and specialized in health and safety at the University of Montreal before opening ExpertMed.
AssessMed, a division of Lifemark Health Group, has been delivering high-quality, evidence-based, independent medical evaluations (IME) to clients in various sectors since 1992. This includes personal injury law firms, auto insurers, life and health disability insurers, provincial worker's compensation boards, large municipal employers, and corporate Canada.
"We are excited to welcome ExpertMed to our team," said Donald Kunkel, President of AssessMed. "We are confident that with their expertise and our experience in the medical field, we will be able to provide even better services and solutions to our clients."
About Lifemark Health Group
Lifemark Health Group is a Canadian leader in community rehabilitation, workplace health and wellness and medical assessment services. With over 20 years of service excellence, Lifemark Health Group is a comprehensive and trusted health provider with 3 million patient visits annually, and employs over 5,000 highly trained clinicians, medical experts and team members.
As Canada's largest physiotherapy company, Lifemark is passionate about enriching the health of Canadians through movement. Lifemark's commitment to health and wellness extends beyond patient care, to the entire team, as evidenced through an award-winning culture.
For media inquiries, please contact
Brenda Grob
Lifemark Health Group
(416) 873-0517
[email protected]